Coastal Shipping and Combined Transport Roundtable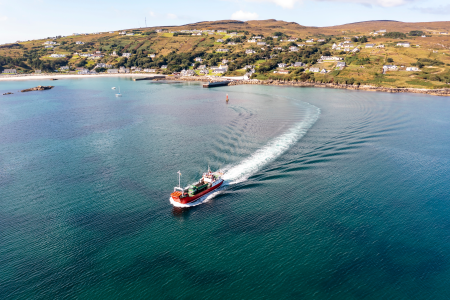 Coastal shipping is an important element of connectivity within domestic markets and integrated regional economies. Increasingly large container ships and market concentration have resulted in coastal shipping operations becoming increasingly important for first and last-mile transport. This Roundtable, held on 13-14 October 2022, explored best practices and policies to develop coastal shipping operations.
Some regions now have maritime cabotage services that are fully integrated into door-to-door freight transport services. Participants in the Roundtable examined efficient combined transport and research into possible ways to reduce the cost of multimodal freight transport, including reducing terminal/port costs and those of first and last-mile transport. This is expected to reduce the carbon footprint of freight transport by encouraging modal shift from road freight toward rail and maritime freight.
This Roundtable was part of the ITF's 2022-23 Programme of Work. A report summarising the issues discussed during the Roundtable will be published in 2023.
Subscribe to Publication Alerts to be notified when the final Roundtable report is released.
Videos
Anastasia Christodoulou, World Maritime University, Malmö
Presentation: Market Developments in Coastal Shipping
Mike Garratt, MDS Transmodal
Presentation: Coastal Shipping and Regional Economic Integration
Lourdes Trujillo, University of Las Palmas de Gran Canaria
Presentation: Coastal Shipping and Multi-modal Freight Transport
Johan Woxenius, University of Gothenburg
Presentation: How can coastal shipping and multi-modal freight transport be decarbonised?
Anastasia Christodoulou, World Maritime University
Presentation: Lessons from Coastal Shipping Reforms
Ana Casaca, Instituto Politécnico de Lisboa