Corporate Partnership Board - Members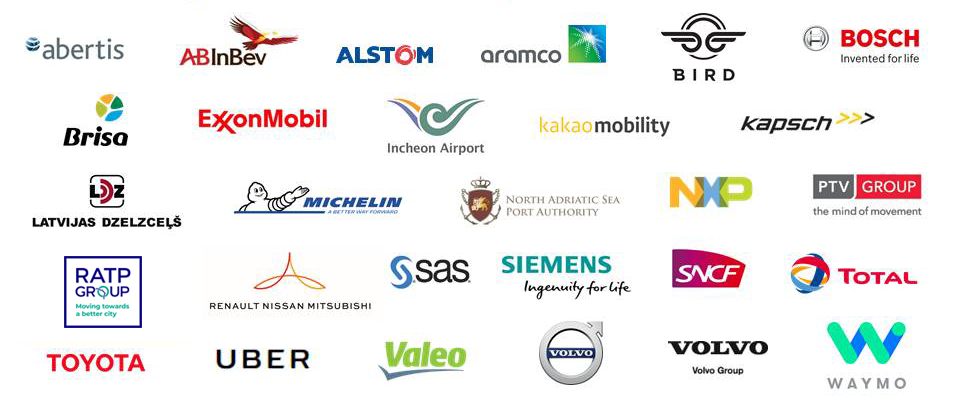 Abertis is the international market leader in the management of toll roads, managing 8,500 kilometers of high capacity roads over the world. Its ongoing internationalisation process has led Abertis to be present in 14 countries in Europe and the Americas, and this has enabled it to diversify its geographic risk and better adapt to global business cycles. Abertis is the first national toll road operator in countries such Spain and Chile, and has a highlighted presence in France, Brazil, Italy and Puerto Rico. The company also has a stake in more than 700 kilometers through different concessionaires in United Kingdom, Argentina and Colombia. Nowadays around two thirds of the Group's revenue is generated outside Spain. Especially important in this respect are France, Brazil and Chile. Abertis is listed on the Spanish Stock Exchange and is on the IBEX 35 and the international FTSEurofirst 300 and Standard & Poors' Europe 350 indexes.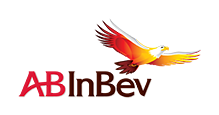 Anheuser-Busch InBev (AB InBev) is the leading global brewer and one of the world's top five consumer products companies. Beer, the original social network, has been bringing people together for thousands of years and our portfolio of well over 200 beer brands continues to forge strong connections with consumers. This includes global brands Budweiser®, Corona® and Stella Artois®; international brands Beck's®, Leffe®, and Hoegaarden®; and local champions Bud Light®, Skol®, Brahma®, Antarctica®, Quilmes®, Victoria®, Modelo Especial®, Michelob Ultra®, Harbin®, Sedrin®, Klinskoye®, Sibirskaya Korona®, Chernigivske®, Cass®, and Jupiler®. Anheuser-Busch InBev's dedication to quality goes back to a brewing tradition of more than 600 years and the Den Hoorn brewery in Leuven, Belgium, as well as the pioneering spirit of the Anheuser & Co brewery, with origins in St. Louis, USA since 1852. Geographically diversified with a balanced exposure to developed and developing markets, AB InBev leverages the collective strengths of its approximately 155 000 employees based in 25 countries worldwide. In 2014, AB InBev realized USD 47.1 billion revenue. The company strives to be the Best Beer Company Bringing People Together For a Better World. 
www.abinbev.com

Alstom is a French multinational company operating worldwide in rail transport markets, active in the fields of passenger transportation, signalling and locomotives, with products including the AGV, TGV, Eurostar, and Pendolino high-speed trains, in addition to suburban, regional and metro trains, and Citadis trams.
http://www.alstom.com/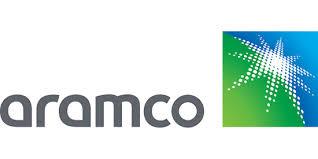 Aramco is a world leader in integrated energy and chemicals. Aramco's European offices support a wide range of activities, from facilitating the safe and reliable delivery of energy to customers around the globe, to pushing for breakthroughs in research and innovation. Its presence in Europe stretches back over 60 years, in which it has evolved from a services company to a knowledge based enterprise, with six locations throughout the region, each with its own area of focus.
It's Aramco's people, its energy and its commitment that make it a true catalyst for opportunity.
https://www.aramco.com

The Bosch Group is a leading global supplier of technology and services. It employs roughly 402,000 associates worldwide (as of December 31, 2017). The company generated sales of 78.1 billion euros in 2017. Its operations are divided into four business sectors: Mobility Solutions, Industrial Technology, Consumer Goods, and Energy and Building Technology. 
The company was set up in Stuttgart in 1886 by Robert Bosch (1861-1942). Its special ownership structure with 92% of the share capital held by Robert Bosch Stiftung GmbH, a charitable foundation, guarantees the entrepreneurial freedom of the Bosch Group. Additional information: www.bosch.com, www.iot.bosch.com, www.bosch-press.com, www.twitter.com/BoschPresse.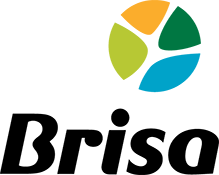 Brisa Group is a leading European motorway company  based in Portugal. Founded in 1972, Brisa is Portugal's  largest concessionary, operating 17 of the country's motorways. The company is also the majority owner of Via Verde electronic toll-collecting system. Brisa has operations in Europe, North America and India. Its operating revenues in 2015 exceeded EUR 0.6 billion.
www.brisa.pt

ExxonMobil, the largest publicly traded international oil and gas company, uses technology and innovation to help meet the world's growing energy needs. ExxonMobil holds an industry-leading inventory of resources, is the largest refiner and marketer of petroleum products, and its chemical company is one of the largest in the world. 
http://exxonmobil.com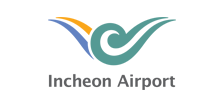 Incheon International Airport Corporation (IIAC) was incorporated in February 1999 under the IIAC Act for the purpose of building, managing, and operating Incheon International Airport in an efficient manner as well as to build the corporation into a world-class enterprise that contributes to the development of air transport and the nation's economic growth. Since its commencement of operation in March 2001, Incheon International Airport has accommodated more than 75% of all arrival/departure traffic and 25% of international freight, serving as a gateway to Korea. In 2014, Incheon International Airport ranked 2nd in international air freight transport with 2 474 152 tons and 8th in international passenger transport with 44 906 813 passengers, hosting 88 airlines and connecting 184 destinations.
www.airport.kr/

 Kakao Mobility is an application-based mobility company with the vision of making travel faster, more convenient, and more secure. The flagship service of Kakao Mobility is Kakao T, a taxi-hailing, chauffeur-hailing, and parking lot connection service. As of September 2018, Kakao T had more than 20 million users. Kakao Mobility's other major product, a turn-by-turn navigation service called Kakao Navi, has 14 million users.
http://service.kakaomobility.com/kakaot/index.html

Kapsch TrafficCom is a provider of intelligent transportation systems (ITS) in the application fields of road user charging, urban access and parking, road safety enforcement, commercial vehicle operations, electronic vehicle registration, traffic management and V2X cooperative systems. Kapsch TrafficCom covers with end-to-end solutions the entire value creation chain of its customers as a one-stop shop, from components and subsystems to their integration and operation. The solutions of Kapsch TrafficCom help to provide funding for infrastructure projects, to increase traffic safety, to optimize traffic flow, and to reduce environmental pollution from traffic. The core business is to design, build and operate electronic toll collection systems for multi-lane free-flow traffic. References in 43 countries on all continents make Kapsch TrafficCom a recognised supplier of electronic toll collection worldwide. As part of the Kapsch Group, a family-owned Austrian technology group founded in 1892, Kapsch TrafficCom, headquartered in Vienna, Austria, has subsidiaries and representative offices in 33 countries, has been listed on the Vienna Stock Exchange (KTCG) since 2007 and, with more than 3 000 employees, generated revenues of EUR 488.9 million in fiscal year 2012/13.
www.kapsch.net



SJSC "Latvijas dzelzceļš" is a public-use railway infrastructure manager and the leading company of the "Latvijas dzelzceļš" Group. The group includes six subsidiaries: AS "LatRailNet", which determines the infrastructure charge and distributes the railway infrastructure capacity; SIA "LDZ CARGO", which ensures rail freight transport and international passenger transport; infrastructure construction and maintenance company SIA "LDZ infrastruktūra"; rolling stock repair and maintenance company SIA "LDZ ritošā sastāva serviss"; security company SIA "LDZ apsardze", as well as logistics company SIA "LDZ Loģistika".
https://www.ldz.lv/en
Michelin, the leading tyre company, is dedicated to sustainably improving the mobility of goods and people by manufacturing and marketing tyres for every type of vehicle.  It also offers electronic mobility support services and publishes travel guides, hotel and restaurant guides, maps and road atlases. Headquartered in Clermont-Ferrand, France, Michelin is present in more than 170 countries, has 113 400 employees and operates 69 production plants in 18 countries. The Group has a Technology Centre in charge of research, development and process engineering, with operations in Europe, North America and Asia. The company is headed by Managing Chairman, Jean-Dominique Senard.
www.michelin.com

North Adriatic Sea Port Authority guides, plans, co-ordinates, promotes and monitors port operations. Its aim is to build a "Model Port" that respects the environment, is safe, open and ethical. North Adriatic Sea Port Authority is a public body. Its task is to guide, plan, co-ordinate, promote and monitor port operations. It is also in charge of maintaining common areas and the seabed, overseeing the supply of services of general interest, managing the State Maritime Property and planning the development of the port. To ensure and enhance traffic in the Port of Venice, North Adriatic Sea Port Authority conducts research on the international economic outlook, the port's current and potential hub and the state of its infrastructure. Its actions are co-ordinated and fully in tune with the guidelines and planning tools of other public institutions, the European Union and Local Bodies.
www.port.venice.it/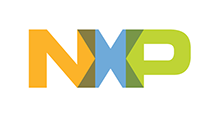 NXP Semiconductors enables secure connections and infrastructure for a smarter world, advancing solutions that make lives easier, better and safer. As the world leader in secure connectivity solutions for embedded applications, NXP is driving innovation in the secure connected vehicle, end-to-end security and privacy and smart connected solutions markets. Built on more than 60 years of combined experience and expertise, the company has 45,000 employees in more than 35 countries.
www.nxp.com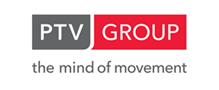 The PTV Group specialises in software solutions and consulting services for traffic, transport logistics and geomarketing in the private and public sectors. Its motto is, The Mind of Movement. PTV's range of products and services include concepts and solutions, software and services, components as well as data and content. PTV's Vision Traffic Suite is a market-leading product for traffic and transport planning, as well as traffic simulation. Established in 1979 in Karlsruhe, Germany, the PTV Group today has customers in more than 100 countries; it employs some 600 people worldwide. PTV joined the International Transport Forum's Corporate Partnership Board in January 2014. "The implementation of sustainable mobility solutions is based on a close partnership between the worlds of business and politics", says to CEO Vincent Kobesen, who has led PTV Group since 2011 and represents PTV Group in the CPB. 
www.ptvgroup.com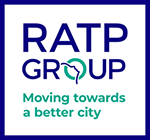 Present in 14 countries on 4 continents and carrying nearly 14 million passengers worldwide daily, RATP Group is the fifth largest urban transport operator in the world. Globally, RATP Group applies its expertise to six modes of transportation (metro, tramway, train, bus, intercity and cable transport). In the Paris region, with its 14 metro lines (including 2 driverless lines), 2 regional express rail lines, 7 tramway lines, 350 bus lines and shuttle services to the region's two international airports, the multimodal network operated by RATP is the largest in the world to be managed by a single company.
RATP Group has a workforce of nearly 60,000 employees worldwide and in 2015 generated revenue of €5.55 billion.
http://www.ratp.fr/en/ratp/c_5002/the-ratp-group/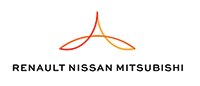 Groupe Renault, Nissan Motor Company and Mitsubishi Motors represent the world's largest automotive alliance. It is the longest-lasting and most productive cross-cultural partnership in the auto industry. Together, the partners sold more than 10.6 million vehicles in nearly 200 countries in 2017. The member companies are focused on collaboration and maximizing synergies to boost competitiveness. They have strategic collaborations with other automotive groups, including Germany's Daimler and China's Dongfeng. This strategic alliance is the industry leader in zero-emission vehicles and is developing the latest advanced technologies, with plans to offer autonomous drive, connectivity features and services on a wide range of affordable vehicles.
www.alliance-2022.com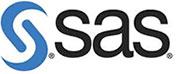 SAS is the leader in analytics. Through innovative analytics, business intelligence and data management software and services, SAS helps customers at more than 83,000 sites make better decisions faster. Since 1976, SAS has been giving customers around the world THE POWER TO KNOW®
www.sas.com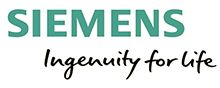 Siemens is a global powerhouse positioned along the electrification value chain – from power generation, transmission and distribution to smart grid solutions and the efficient application of electrical energy – as well as in the areas of medical imaging and laboratory diagnostics. As of September 2016, Siemens had around 351 000 employees in more than 200 countries. They operate in 289 major production and manufacturing plants worldwide.
https://www.siemens.com/global/en/home.html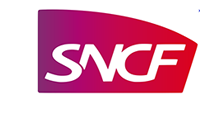 SNCF is a global leader in passenger and freight transport services, with revenue expected to reach €32 billion in 2015, including nearly 30% on international markets. With nearly 250,000 employees in 120 countries, SNCF draws on its foundations in French rail and extensive experience as an architect of transport services. It aims to become the benchmark for mobility and logistics solutions, both in France and worldwide.
SNCF has five core businesses: SNCF Voyageurs (regional and inter-city public transport, commuter transport in the Paris region, high-speed rail in France & in Europe, and management and development of stations); Keolis (mass transit and public transport in Europe and around the globe); SNCF Logistics (freight transport and logistics); SNCF Réseau (management and operation of the French rail network); and SNCF Immobilier (management and optimization of SNCF property and land assets).
www.sncf.com

Total is one of the largest integrated oil and gas companies in the world, with activities in more than 130 countries. The Group is also a first rank player in chemicals. The company's presence extends globally with a workforce of 97 000 people engaged in every part of the industry – exploration and production of oil and natural gas, refining and marketing, new energies, trading and chemicals. Total is working to help satisfy the global demand for energy, both today and tomorrow. Total is a world leader in Liquified Natural Gas (LNG), with strong and diversified positions along the entire value chain. Total is active in most of the major LNG producing regions, as well as in the main LNG markets, and continues to develop LNG as a key component of its growth strategy.
www.total.com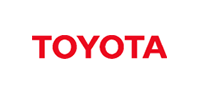 Toyota Motor Corporation is a global automotive industry leader manufacturing vehicles in 27 countries or regions and marketing the company's products in over 170 countries and regions. Founded in 1937 and headquartered in Toyota City, Japan, Toyota Motor Corporation employs over 330,000 people globally.
www.toyota.com

Uber is evolving the way the world moves. By seamlessly connecting riders to drivers through our apps, we make cities more accessible, opening up more possibilities for riders and more business for drivers. From our founding in 2009 to our operations in more than 315 cities across 58 countries today, Uber's rapidly expanding global presence continues to bring people and their cities closer.
www.uber.com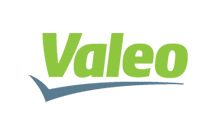 Valeo is an automotive supplier, partner to all automakers worldwide. As a technology company, Valeo proposes innovative products and systems that contribute to the reduction of CO2 emissions and to the development of intuitive driving. In 2016, the Group generated sales of 16.5 billion euros and invested over 11% of its original equipment sales in research and development. Valeo has 169 plants, 20 research centers, 38 development centers and 15 distribution platforms, and employs 106 000 people in 32 countries worldwide. Valeo is listed on the Paris stock exchange and is a member of the CAC 40 index.
www.valeo.com

Volvo Car Group produces a premium range of cars that includes sedans, wagons, sportswagons, cross country cars and SUVs. Volvo Car Group (Volvo Cars) is owned by Zhejiang Geely Holding (Geely Holding) of China.
http://www.volvocars.com
The Volvo Group is one of the world's leading manufacturers of trucks, buses, construction equipment and marine and industrial engines. The Group also provides complete solutions for financing and service. Led by President and CEO Martin Lundstedt, the Group employs some 110 000 people and has production facilities in 19 countries and sells its products in more than 190 markets. The Volvo Group is a publicly-held company headquartered in Göteborg, Sweden, and its vision is to become the world leader in sustainable transport solutions. 
www.volvogroup.com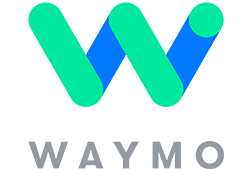 Waymo's mission is to make it safe and easy for people and things to move around. We aim to bring fully self-driving technology to the world that can improve mobility by giving people the freedom to get around, and save thousands of lives now lost to traffic accidents.
www.waymo.com