Decarbonising Pathways for Urban Mobility in Uzbekistan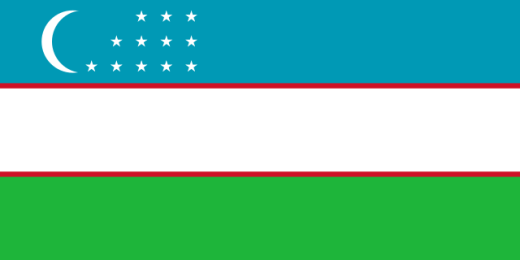 The national study for Uzbekistan focuses on the reforms of the public transport sector in the capital city, Tashkent, to achieve decarbonisation objectives. It is comprised of four parts.
The first part of the study focuses on understanding the urban transport context in Tashkent. The ITF engages with relevant stakeholders in Uzbekistan through a fact-finding mission to map existing transport policies and mobility plans for the Tashkent region and conduct the data collection to construct a database for Tashkent and prepare for the subsequent quantitative assessment.
Then, ITF develops a public transport improvement plan for Tashkent. In this part of the project, the goal is to set out a development strategy for a sustainable and integrated public transport system in the Tashkent region in order to increase the mode share of public transport, bring socio-environmental benefits and reduce congestion, CO2 emissions, transport costs and travel times and improve accessibility. In consultation with the Ministry of Transport and other key stakeholders in Uzbekistan, the ITF team leverages international best practices and develops a tailored public transport improvement plan. This improvement plan covers network design and capacity, service level and quality, as well as institutional, regulatory and organisational aspects of the public transport sector.
The third part of the study is the quantitative assessment of PT-focused decarbonisation pathways for Tashkent. First, an in-country workshop is held to assist with the design of policy scenarios. Then, the existing ITF model is refined to accommodate city-specific data to construct a tailored modelling tool for Tashkent. The tool is then used to quantitatively assess the impact of different public transport policies on decarbonisation. It allows for a projection of CO2 emissions up to 2050 following a baseline scenario consisting of existing and committed policies to be compared with the "Current Policy" and "Climate ambitious" scenarios that allow for further decarbonisation. The analysis enables us to develop concrete recommendations to effectively decarbonise urban mobility in Tashkent. The model is then handed over to our partners in Uzbekistan, following a training session to allow them to use the tool for their own purpose.
Lastly, the ITF organises several events with the Ministry of Transport to disseminate Tashkent's public transport improvement plan and the best practices identified for decarbonising urban mobility during the work among other interested stakeholders in Uzbekistan and Central Asia. 
This work is a part of the Sustainable Infrastructure Programme in Asia (SIPA-T) project, which helps decision-makers in Central and Southeast Asia to identify ways to enhance the efficiency and sustainability of transport networks.