Use of Big Data in Transport Models Roundtable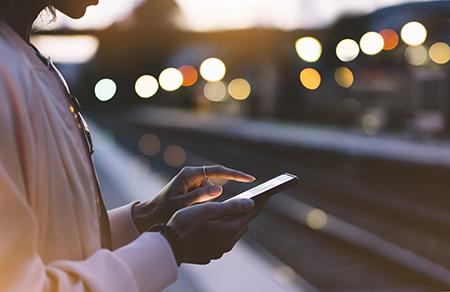 As the connected network of objects expands, data generation is growing exponentially. Opportunities exist for Big Data to contribute to a better understanding of transport demand in particular and transport systems in general.
This Roundtable determines the most relevant use cases for Big Data in the modelling of transport demand and transport systems. In particular, it explores the possibility of Big Data to complement or replace traditional travel surveys, reflecting how many trips people make, to which destinations, using which mode or combination of modes.
This research explores the value of Big Data in transport demand modelling. The scope includes the following Big Data:
"Activity data" from smartphone apps and social media content

"Infrastructure data" from mobile telecommunication companies, or from sensors located in the built environment (such as Wifi/Bluetooth sensors, cameras capable of registration plate or facial recognition, etc.)

"Transaction data" from credit cards and from ticketing, including public transport, taxi and shared micromobility
"Vehicle data" from connected vehicles, including passenger cars and goods vehicles
The Roundtable examines issues related to Big Data including big biases, protecting privacy, sharing data from private sector sources and barriers like the analytical capacity of the collecting organisation.
Videos
Patricia Hu, Bureau of Transportation Statistics, USA
Big Data and Transport Models
Jari Kauppila, International Transport Forum
The Use of Big Data in Transport Modelling
Luis (Pilo) Willumsen, Nommon Solutions and Technologies
Inferring Modal Split from Mobile Phones
Norbert Brändle, Austrian Institute of Technology
Use of Mobile Telecommunication Data in Transport Modelling
Marie Arbouet, SYSTRA and Thibault Janik, SYSTRA
Benefits of Cellular Telecommunication and Smart Card Data for Travel Behaviour Analysis
Patrick Bonnel, Université de Lyon, ENTPE, LAET