Safer City Streets members
As of 2022, 48 cities are members of the Safer City Streets network:
Accra, Aguascalientes, Amsterdam, Auckland, Baku, Barcelona, Belgrade, Berlin, Bogotá, Bordeaux, Bristol, Brussels, Buenos Aires, Buenos Aires Province, Calgary, Copenhagen, Dublin, Edmonton, Fortaleza, Guadalajara, Kiev, Lisbon, London, Los Angeles, Lyon, Madrid, Manchester, Melbourne, Mexico City, Milan, Montreal, Nantes, New York City, Oslo, Paris, Paris area, Québec, Riga, Rome, Rotterdam, São Paulo, Stockholm, The Hague, Vancouver, Vilnius, Warsaw, Washington D.C. and Zürich.
The State of Jalisco (Mexico) is chair of the network in 2022. The next meeting will be hosted by the State of Jalisco in its capital city Guadalajara.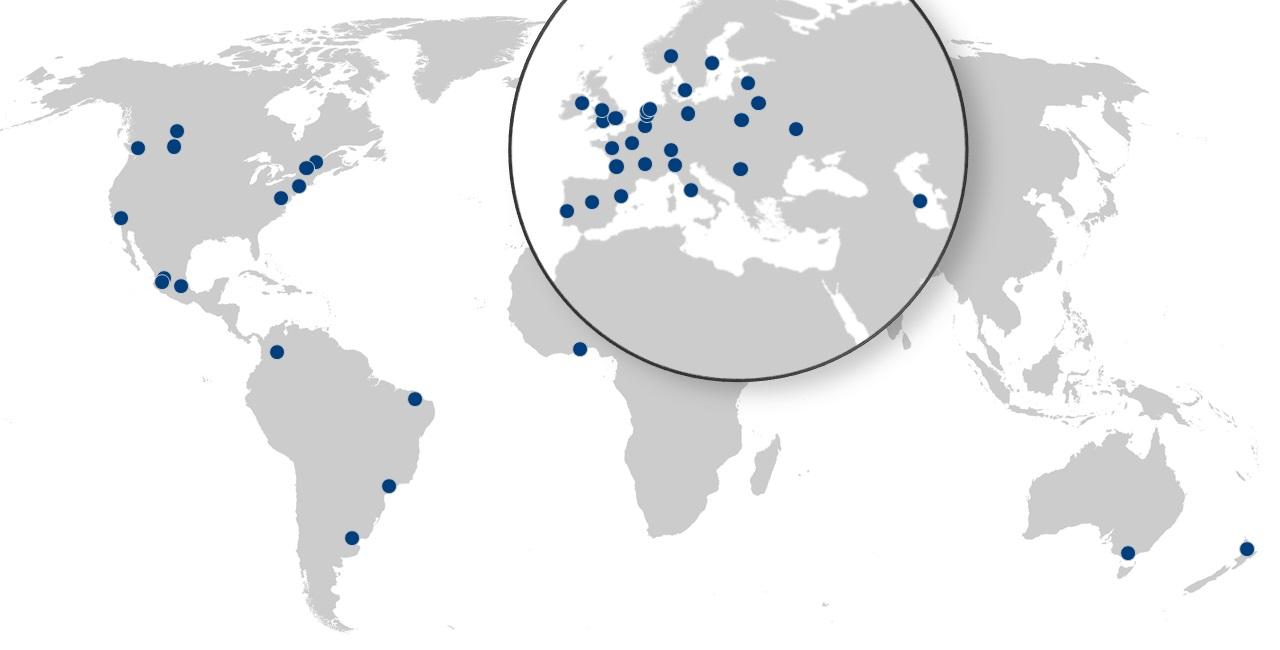 Data is key to road safety policies: it is essential to diagnose problems, identify best practice and monitor progress. One of the goals of the Safer City Streets initiative is to collect, analyse and compare road safety data in cities. As of 10 September 2020, member cities have already contributed to this effort and supplied data on 38 administrative areas. In addition, the ITF undertakes the collection of road safety data from national and international data sources. As such, casualty data was extracted from the EU CARE database on 41 functional areas (FUAs), as part of an EU-funded project called Access and Safety in European Cities.
Urban areas come with a diversity of shapes and urban forms. The ambition in the Safer City Streets initiative is not to determine what the right perimeter for data analysis is, but to be transparent as to the heterogeneous nature of cities. The plot below illustrates the distribution of population density (y-axis), spatial footprint (x-axis) and total population (bubble size) across 31 administrative and 41 functional areas.